Security
Self-Serve Kiosk Jacksonville
All Avanti Markets are equipped with a 24-hour, 7 days a week security system. We recommend that you only place our Avanti Markets in "closed locations". That is, businesses with reasonably secured facilities for a known group of employees that have a designated space away from heavy public traffic.
The security system works "in sync" with the kiosk to monitor the market. With these systems in place, we have experienced theft amounts in controlled environments to be negligible. It has shown that marked signs indicating the users are on camera discourages theft in Avanti Markets.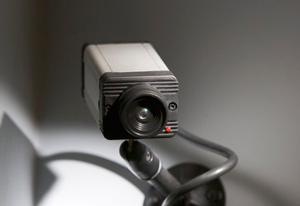 If a pattern of theft occurs, we will not hold the business responsible to the stolen products. Instead we inform the contact of the inventory discrepancy and offer them a video snapshot to help resolve the issue. Locations may pursue any actions they deem necessary regarding how to handle the person(s) responsible. If the business does not want a video snapshot we may ask to increase security camera signage or implore a company email be sent our in reference to the issue.
Kiosk Technology
The kiosk hardware consist of industry standard components, providing high reliability, familiarity and serviceability. The ReadyTouch™ software presents leading technology in the self-serve revolution. The system is built on an enterprise class framework using Microsoft Windows and Java Script.
Each kiosk is requires a key to access any component ensuring the kiosk is physically secure. With a Touch Screen Monitor no keyboard, USB connection or other access is externally available.
Ready for a healthy, convenient way to eat? Call Break Time Vending Services at 904.354.1955 or Email info@breaktimevendingservices.com
Our service area includes but not limited to the following areas: Jacksonville, Jacksonville Beach, Atlantic Beach, Southside, Northside, Westside, Mandarin, Fruit Cove, Middleburg, Green Cove Springs, Orange Park, and Marietta.